Filipino Nannies and Housekeepers in BC - Vancouver, Victoria, Surrey, Langley, Coquitlam or Richmond
One of the most beautiful provinces in Canada is British Columbia; from majestic Vancouver Island to the glorious Okanagan Valley, BC is a wonderful place to live. If you are fortunate enough to live in Vancouver, Victoria, Surrey, Langley or even Coquitlam, there is bound to be a Filipino nanny or housekeeper that would look forward to living and working with your family! And finding a Filipino caregiver has become a much easier task thanks to "Filipino Nanny". This helpful on-line service has been designed to make your nanny / housekeeper search smooth and successful so that you can find that perfect nanny for you and your family.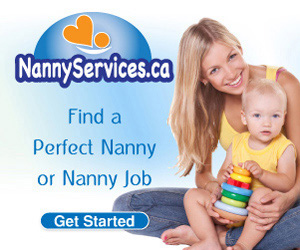 When using "Filipino Nanny" for your nanny / housekeeper search, the first thing that you will probably notice is the organized way everything is listed and outlined for your convenience. Along with the name picture and contact information of potential nannies and housekeepers you will find important facts and figures relating directly to that nanny or housekeeper. You will find the number of years of experience and the type of experience that caregiver has had, the availability of up to date references and whether or not that nanny has any special qualifications or certifications such as medical training or educational degrees or diplomas. You will also see if that nanny or housekeeper has any preferred work locations such as Abbotsford, Burnaby, Richmond or Kelowna.
Also you will be able to see what salary range any particular nanny or housekeeper is expecting to receive. Often wages are affected by experience, special skills and location. There may well be differences in the salary of a nanny working in downtown Vancouver or Victoria when compared to a nanny employed in Abbotsford or Burnaby.
Today Filipino nannies and housekeepers are in very high demand, their kindness; easy going personalities combined with their superior work ethic have made them the preferred caregivers in the marketplace, and "Filipino Nanny" has compiled a substantial selection for you to choose from.
If you are in need of a live in nanny or live out housekeeper, it is probably because of a busy lifestyle…so finding that help shouldn't add to your workload! Make your nanny / housekeeper search easier by using "Filipino Nanny" and get the help that you and your family deserve!