Filipino Nannies and Housekeepers in Edmonton Alberta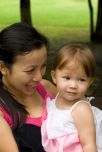 The city of Edmonton in the province of Alberta offers both excitement and relaxation! Edmonton offers some big city amenities as well as the comfort and closeness of a small town. These are great inducements to offer any prospective nanny or housekeeper that is looking for a job.
If you are living in Edmonton and are looking to hire a caregiver such as a nanny, or a housekeeper then you really should check out filipinonanny.ca! This site specializes in a wide selection of nannies and housekeepers that are from Philippines who are hoping to find nanny jobs in Edmonton. In Canada, Filipino nannies and housekeepers are considered to be the finest caregivers available. Over the past years Filipino nannies have been recognized as particularly gentle, kind, efficient and loving towards the children that they take care of, while Filipino housekeepers are seen to be highly organized, hardworking and precise in their household duties. For the largest and most comprehensive selection of Filipino nannies and housekeepers available in Edmonton, there is no better source than filipinonanny.ca.
When selecting a nanny or housekeeper with the help of an on-line agency, you have to make sure that all your questions are answered. At "Filipino Nanny" you will find all the information regarding a prospective caregiver that you need such as, length of experience, type of experience, any special training or certifications, expected salary / wage level, type and size of employer family hoped for and even location hoped for.
For a nanny or housekeeper who is hoping to find a job in Edmonton there are so many advantages! There are many different beautiful residential areas in Edmonton, from those close to downtown to those further away and quieter. Either way, whatever your choice, all the suburbs and residential areas of Edmonton offer great access to excellent libraries, museums, art galleries and shopping. Edmonton also boasts some fantastic farmers markets and a large selection of beautiful parks.
When you decide to turn to "Filipino Nanny" to help you hire a live in or live out nanny or housekeeper in Edmonton, you will soon find that this site is here to make sure that the hiring experience is a pleasant and enjoyable one, one that gives you a feeling of security.
It won't take long for you to realize that "Filipino Nanny" has done their homework and only offers you the candidates that are best suited to your family's needs.